NINGBO HOY MACHINERY TECHNOLOGY CO., LTD315800CompanyNo. 731 | Mingzhou  Road | Beilun | Ningbo | ChinaHOY Machinery Group is a leading source of plastic injection molding machine manufacture and world-renowned injection molding solution provider. We focus on continuous innovative technology'research and development to create high-quality, durable, efficient and value-added products for our customers.NINGBO HOY MACHINERY TECHNOLOGY CO., LTD315800CompanyNo. 731 | Mingzhou  Road | Beilun | Ningbo | ChinaHOY Machinery Group is a leading source of plastic injection molding machine manufacture and world-renowned injection molding solution provider. We focus on continuous innovative technology'research and development to create high-quality, durable, efficient and value-added products for our customers.NINGBO HOY MACHINERY TECHNOLOGY CO., LTDNINGBO HOY MACHINERY TECHNOLOGY CO., LTDNINGBO HOY MACHINERY TECHNOLOGY CO., LTDNINGBO HOY MACHINERY TECHNOLOGY CO., LTDNINGBO HOY MACHINERY TECHNOLOGY CO., LTDNINGBO HOY MACHINERY TECHNOLOGY CO., LTDNINGBO HOY MACHINERY TECHNOLOGY CO., LTDNINGBO HOY MACHINERY TECHNOLOGY CO., LTDNINGBO HOY MACHINERY TE
About us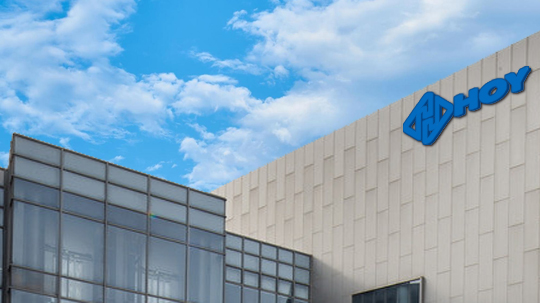 HOY Machinery Group is a leading source of plastic injection molding machine manufacture and world-renowned injection molding solution provider. We focus on continuous innovative technology'research and development to create high-quality, durable, efficient and value-added products for our customers.

There are below subsidiaries of HOY Group, Twintop Machinery,Mytao Machinery & Arlex Machinery which manufature high performance Toggle System Machines (MIDAS series from 100T to 1680T), Two-platen Machines (TT series from 650T to 4000T) and Special Purpose Machines (PET/PVC/ Multi-color/ Cable-tie/Optical Products/Large Size Fitting/Pallet/Trash-bin/Thin-wall High Speed and so on).
Base on good partnership with our suppliers, also we can supply competitive offer for spare parts which including Servo System, PLC, Machine Tools and some other electrical and hydraulic set.


HOY has good knowledge and experience in world machinery standard, like U.S(SPI/UL) standard, European (CE), Korean (KCS) and other special design machines, we can meet all over the world customers' requirements and demand. We have rich experience to export injection machines and plastic injection turnkey solutions to more than 20 countries and regions from all over the world. We provide customers with comprehensive and professional plastic injection solutions which in automotive parts, packaging, medical, electronics, household appliances, construction and other industries.
OUR TEAM
Position
Marketing Director
E-Mail
Mobile phone
+8613777228573
WhatsApp
Address
No. 731 | Mingzhou Road | Beilun